The Importance of HACCP Certification
November 21, 2018
At Iron Will Raw, we're dedicated to providing your furry family member with the best raw pet food possible. That's why we are proud to be the first raw pet food manufacturer in Eastern Canada and third in the country to receive HACCP (Hazard Analysis Critical Control Point) certification. To achieve HACCP certification, a manufacturer must operate at the highest standards in food safety, quality, traceability, and accountability.
We want you to feel confident that when you choose Iron Will Raw, you're feeding your pet a safe, nutritious product. From internal checklists to third-party audits, our products and procedures are constantly monitored and assessed for quality and safety.
We know food safety starts before our ingredients even make it to our facility: it starts with our suppliers. Each of our suppliers are required to meet specific standards, such as a Certificate of Analysis for all products supplied, proof of allergen programs, proof of traceability programs, third party audit results and microbiological testing. From there, our dedicated team tracks each and every product, monitoring temperature and frequently analyzing and documenting the quality of our products throughout each stage of storage, production and transportation.
Did we mention we're obsessed with the sanitation of our manufacturing facility? So much so that we dedicate an entire 8-hour shift to a full cleaning of the facility after each production day. Sanitation includes the complete dismantling of all equipment, full sanitation of all parts, cleaning of all areas of the facility including drains, walls and ceilings. To ensure the effectiveness of our sanitation program we also complete a full "start of day" checklist and ATP swabbing.
In order to maintain this certification, Iron Will Raw must continue to meet HACCP's extremely high standards of safety and quality control. According to Iron Will Raw's President and CEO, Matt Bonanno, "We are ready to lead the Raw Pet Food industry to be stronger, safer, and more accountable, so that consumers can feel knowledgeable and assured in making the right choice for their companions."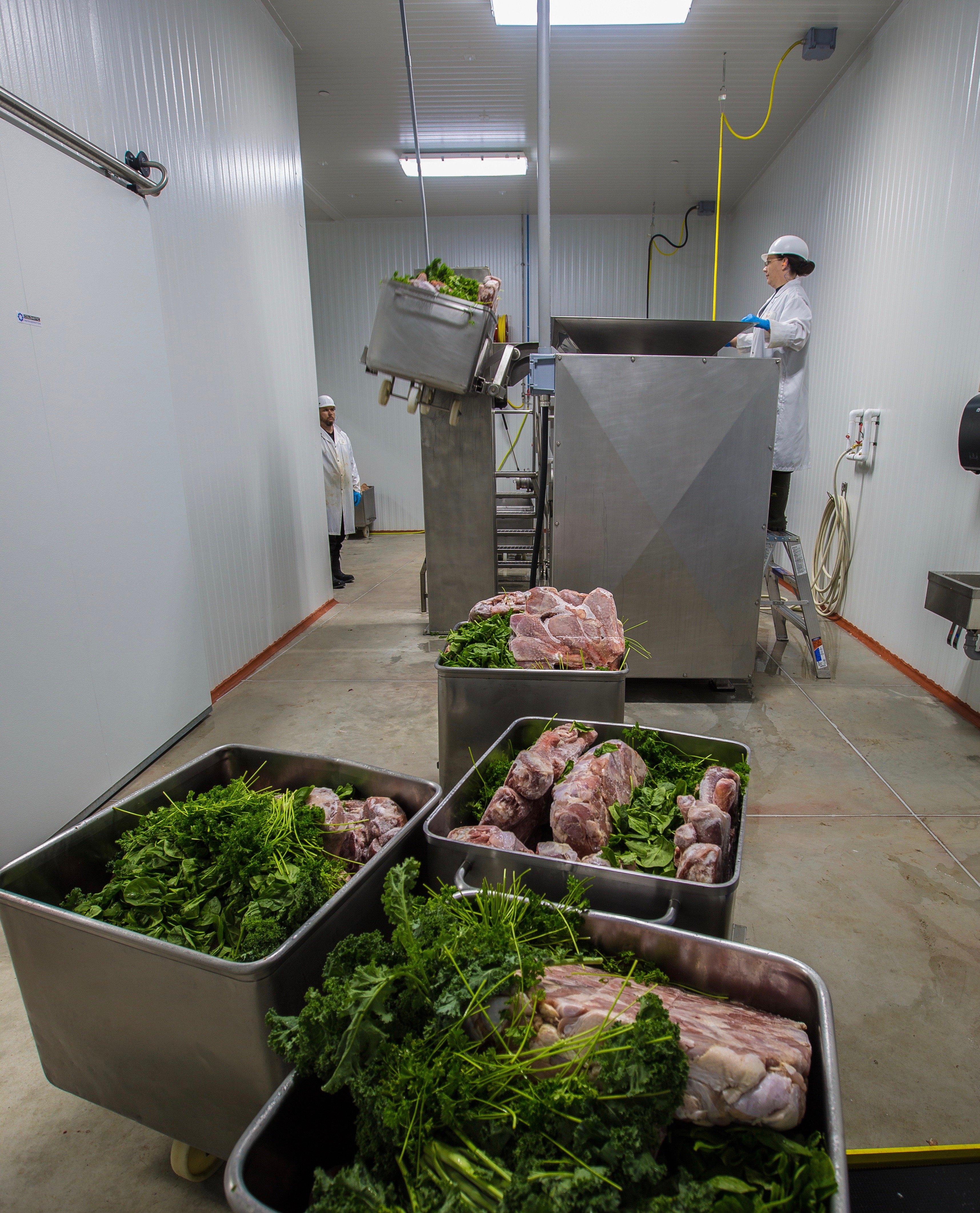 But what does this mean for you and your pet? As a HACCP certified processor, we can assure you that you're bringing safe raw food into your home when purchasing Iron Will Raw. You can feel confident in choosing our product as our strict ingredient requirements are verified by third party audits. We believe food safety and nutrition are the most valuable factors when it comes to producing raw pet food, which is why Iron Will Raw has voluntarily implemented and maintained the HACCP program. By knowing every ingredient that goes into each batch and where our food is shipped to, we're able to provide full traceability of our products. We've got the paperwork to prove it! This commitment is important because they're not just pets, they're family – and your pet deserves only the best food.
We're dedicated to transparency, which is why we offer tours of our HACCP certified facility. If you would like to see how our raw pet food is made, please give us a call at 905 714 9698 or contact us by clicking here for upcoming tours. At Iron Will Raw, we're happy to answer any questions you may have about feeding or transitioning your dog or cat to a raw diet.
Share: